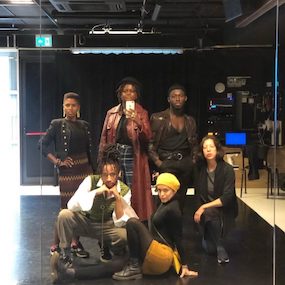 Meet The Team: Slate Black Arts World
Slate Black Arts World is an initiative of @eclipsetcl , Teatro Griot and @ickamsterdam & @demeervaart . Each organization has appointed an artist and a creative producer as ambassadors for Slate. These ambassadors explore the situation in their own city/country so they can organize the international residences.
The English team: @ellamesma (dance) and Melanie Abrahams (Creative Producer).
The Portuguese team: @alesa_herero (Creative Producer) and @rednalreh (dancer, singer) and formerly Lolo (filmmaker).
The Dutch team: @mariah.careyy (theater maker, actor and dancer) and @silmacintosh (Creative Producer)